Friends of Thüringer Bach Collegium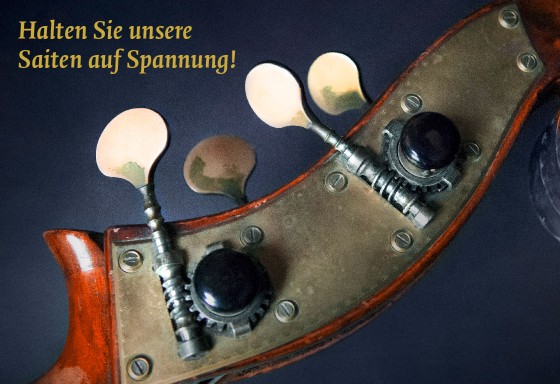 The Thüringer Bach Collegium mainly finances itself through fees it receives for performances in Germany and abroad. However, in order to maintain the orchestra's professional organisational structure and high-quality performances, and also to occasionally organise charity concerts, we rely on donations.
We would therefore appreciate your contribution, whether this is a one-off donation or a more extensive sponsorship.
For further information, please contact our general manager, at info@bachland.de.
Bank account
Förderverein Thüringer Bach Collegium e. V.
Sparkasse Mittelthüringen
IBAN DE12 8205 1000 0163 1116 26
BIC HELADEF1WEM